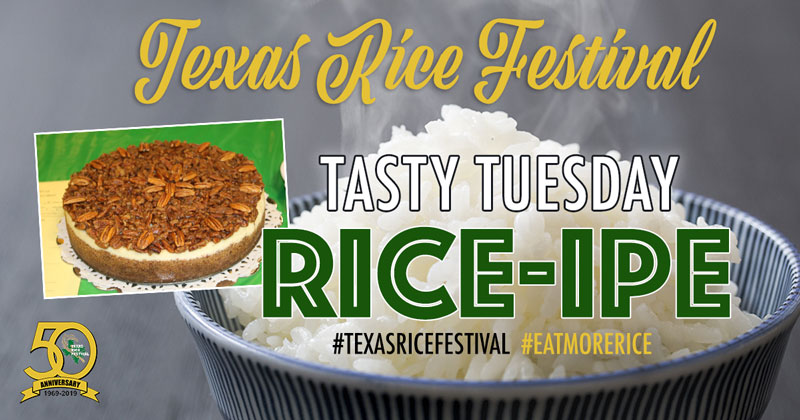 John Mulryon – Anahuac, Texas

"Fried Etoufee Cakes"
2 cups uncooked medium grain rice
2 TBL Cajun Seasoning
2 sticks unsalted butter
2 lbs crawfish tails
2 cups chopped onion
1/4 cup chopped green onions
2 cups chopped green bell pepper
4 large eggs
1/2 cup chopped celery
4 TBL all purpose flour
1 TBL minced garlic
2 cups rice meal
4 TBL all purpose flour
1 gallon cooking oil
1 cup chicken stock
Cook rice as directed and set aside. Melt butter and add onions, bell pepper, celery and garlic. Saute until soft. Add flour and stir 1 minute. Add stock, cajun seasoning and crawfish tails. Combine well. Bring to boil, reduce heat and simmer for 10-15 minutes. Add green onions and cook 5 minutes more. Set aside to cool.
Once everything is cool, place rice and étouffée in a large bowl. Add eggs and flour and mix well.
Form into patties and dust with rice meal. Place in refrigerator for about 1 hour to cool and set.
Using a deep fryer filled half way with oil, heat to 350 degrees. Fry 4-5 cakes at a time. Turning once for 3-4 minutes or until golden brown. Transfer to paper towels to drain. Serve with Remoulade Sauce.
Remoulade Sauce
1 cup mayo
1 tsp onion powder
1 cup oil
1 tsp celery powder
2 TBL creole mustard
1 TBL tabasco sauce
2 TBL horseradish
3 packs sweeter (Splenda)
2 TBL fresh lemon juice
1 TBL minced parsley
2 tsp Red Wine vinegar
2 tsp paprika
2 TBL ketchup
Mix all well and chill. Best if made the day before.