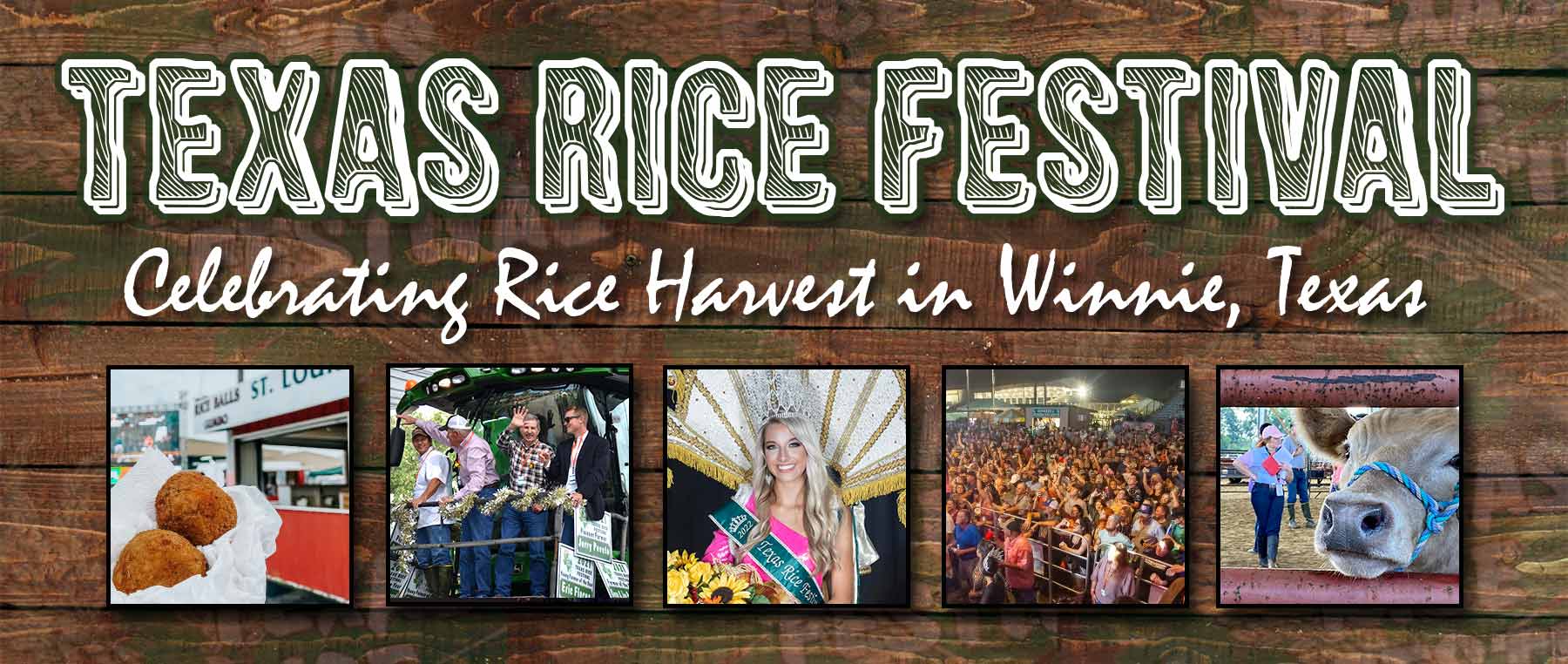 Open Horse Show
Sept 16, 2023
(Lilton Sonnier Arena)
TRF Golf Classic
Sept 22, 2023
(Chambers County Golf Course)
BBQ Cookoff
Sept 29-30, 2023
(Winnie-Stowell Park)
Livestock Show
Oct 6-7, 2023
Main Festival
Oct 4-7, 2023
(Winnie-Stowell Park)
TEXAS RICE FESTIVAL
The Texas Rice Festival takes place at the Winnie-Stowell Park in Winnie, Texas the first weekend of October every year. The festival celebrates rice harvest, and it draws locals from all over Southeast Texas. It is filled with fantastic food vendors, entertainment, and activities for the entire family.

Night at the Texas Rice Festival
Wednesday, October 4, 2023
FREE GATE ENTRY thanks to Bayou Bend!
Justin Devillier
President
Glenn Kiker
1st Vice President
Kelly Alton
2nd Vice President
Gary Garcia
Parliamentarian